A few weeks ago, I created once again a Hotmail/MSN account, as it's a quite convenient way to get a discardable IM + e-mail account. Then, I eventually found out that I rather liked this account and would like to keep this alias to use it with Gmail.
I thought: no problem, I just need to configure Gmail to allow sending as myaccount@hotmail.com, and to configure hotmail to forward my e-mails to Gmail. Of course, I had naively forgotten that Hotmail is run by Micro$$$$oft. Guess what? My e-mails are trapped, they just can't get out of Microsoft clusters:
You can forward your mail to one other e-mail address that ends in hotmail.com, msn.com, live.com, or is part of Windows Live Custom Domains.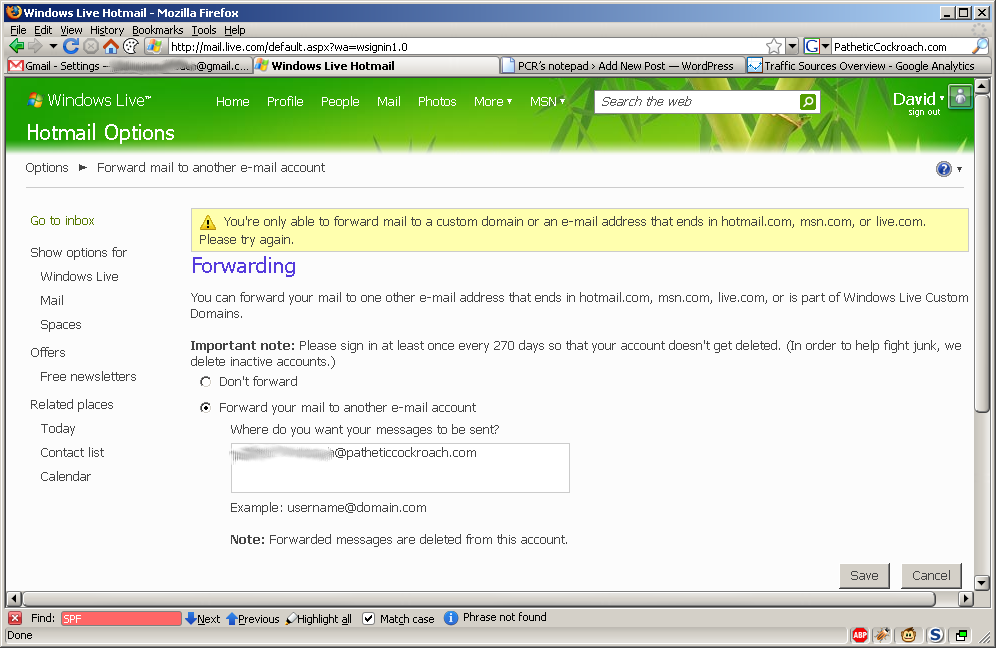 At this point I knew that the long term result is that I'll drop this alias. Still, I wanted to know more about this "Windows Live Custom Domains" thing. First, when arriving on their site, I found it'd been renamed:
Windows Live Admin Center
Windows Live Custom Domains is now Windows Live Admin Center
Yeah, apparently, Microsoft aren't able to update their error messages as fast as they rename their services. But never mind. Willing to make sure this service was free, I tried to open the service for my domain: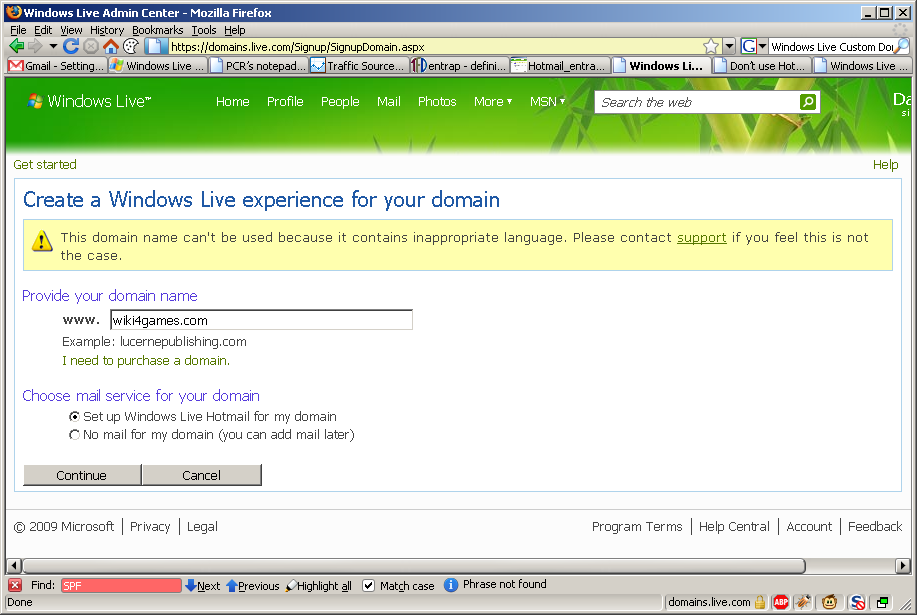 Quite funny, Windows Live thinks the name "wiki4games" is inappropriate. On the other side, "patheticcockroach" (which gave me some problems on quite a few sites with misconfigured filters – even, a while ago, on Wikipedia) is appropriate… Whatever…