I recently noticed a new icon lurking in my taskbar after startup, even though I didn't change anything on my computer. This icon being the Microsoft Office Upload Center. It sneakily added itself to startup without being detected by WinPatrol. The official position of Microsoft on that matter is, as often, in the line of "we don't care what users want, just do what we want you to do", or if I quote:
We don't recommend disabling the upload center and do not provide a way to do so using the OCT.

(source: Office TechCenter – disable upload center via OCT 2010)
That is all the more stupid since I've never used SkyDrive (or any other cloud integration into Office), so I don't really see the point of having this junk running.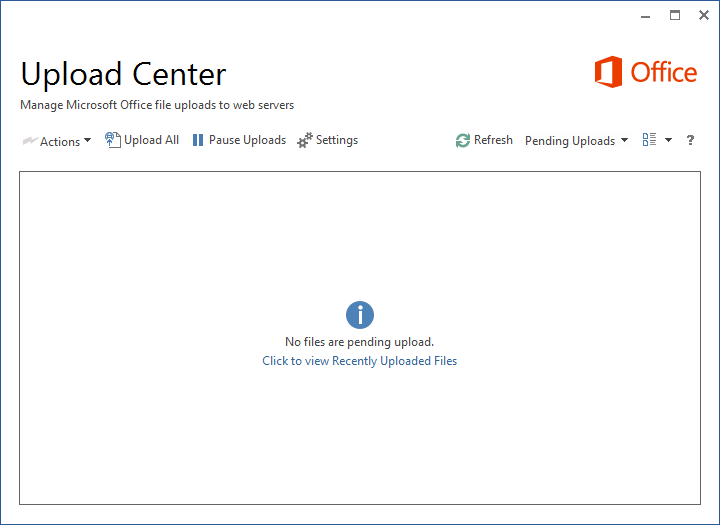 The proposed solutions (for instance here or there) to get rid of it most often suggested to go around the registry deleting references to the Upload Center's executable, not only in the Run key but also everywhere. FYI, the executable of this upload center is MSOUC.EXE (located in the Office directory), and after a few searches I found out that the executable responsible for performing the uploads/sync is MSOSYNC.EXE.
However, this solution sounds a bit messy, and doesn't really work in my case since, strangely, I didn't have any of those executables in the Run key (which I suppose explains why WinPatrol didn't catch it). So I thought I could just rename both executables. But reportedly, Office will then re-create them. I still renamed those files, but I wanted to go further, to be sure. I ended up browsing around the Task Scheduler, and there it was, a task named "Microsoft Office 15 Sync Maintenance", which launches MsoSync.exe at log on, when idle and also at a predefined time!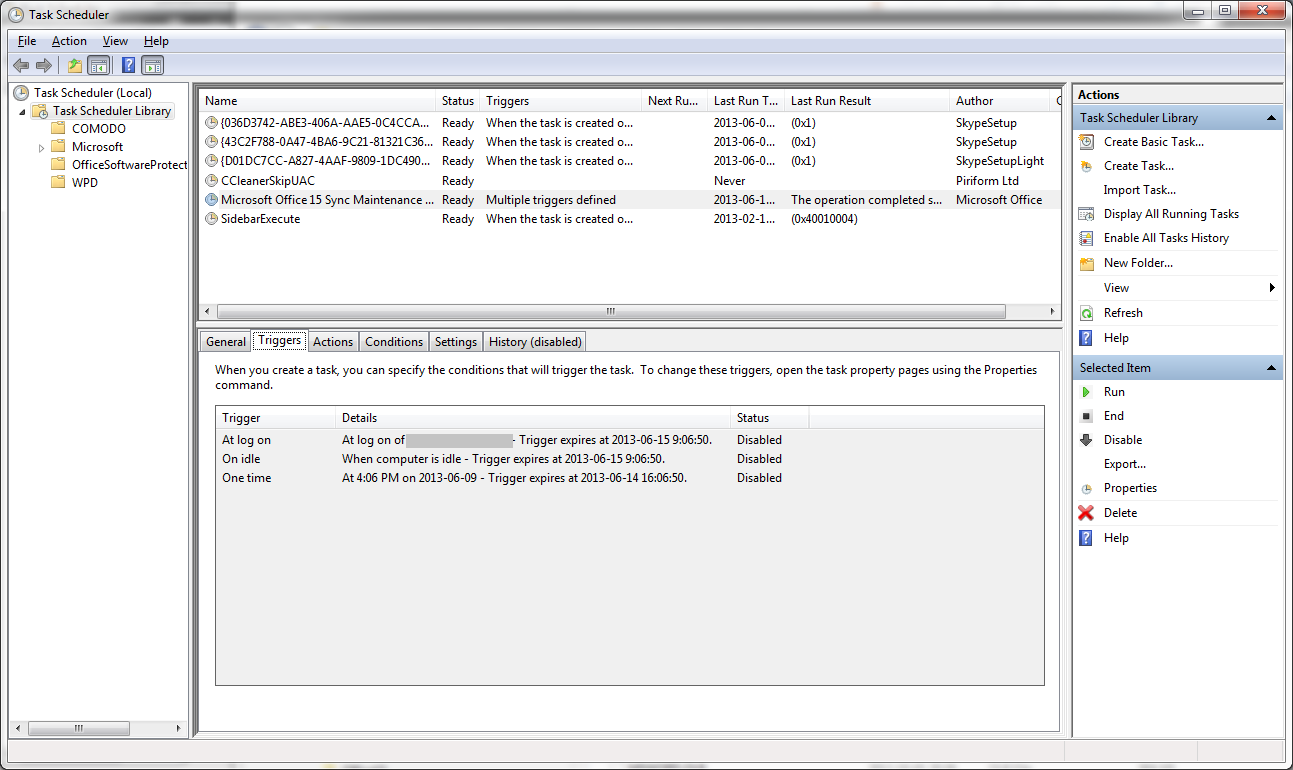 So, I disabled all its triggers (as you can see on the above screenshot). That should do the trick. In the process I also noticed some strange Skype-related tasks, which I deleted.